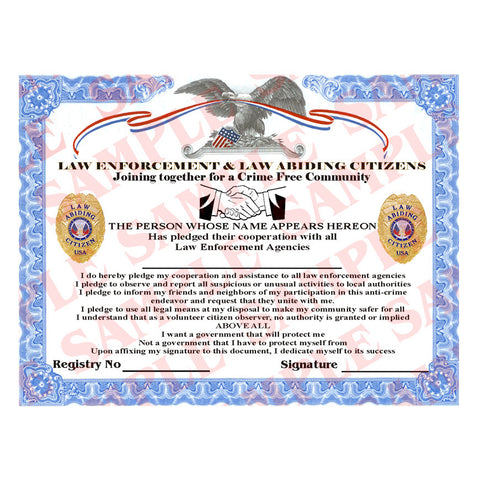 Law Abiding Citizen Certificate
Law Abiding Citizen Certificate

The Law Abiding Citizen Certificate is a great document to have framed. The perfect item for the home or office. Send a message to anyone who sees it. Show the World you are Proud to Be a Law Abiding Citizen.

Measures: 8.5" x 11"

Please Note: The certificate does not have the word sample printed on it in any place.


---