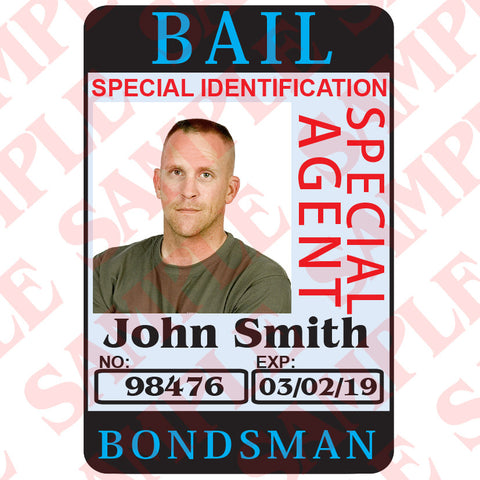 Bail Bondsman Special Agent - Custom ID Card
Click button below to email us your photo. Be sure to include your order number.
Card Size: 3 3/8" x 2 1/8" 
 
This ID card comes in a laminated card stock only.
 
Your photograph may be submitted using the upload button above. 
 
Note: Custom ID cards do not have the word "sample" printed on them. The above image is for display only.
Please note: These ID cards do not convey authority and are for visual identification or entertainment purposes only.
---