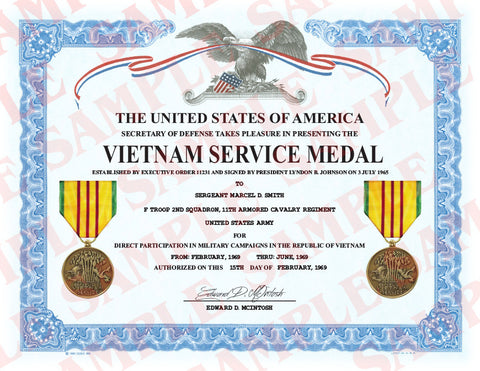 Vietnam Service Medal Certificate
Vietnam Service Medal Certificate

The Vietnam Service Medal Certificate is a great document to have framed. The perfect item for the home or office. Awarded to all members of the Armed Forces of the United States serving in Vietnam. Great for collectors or as a replacement to your original document.
Measures: 8.5" x 11"

Please Note: The certificate does not have the word sample printed on it in any place.


---