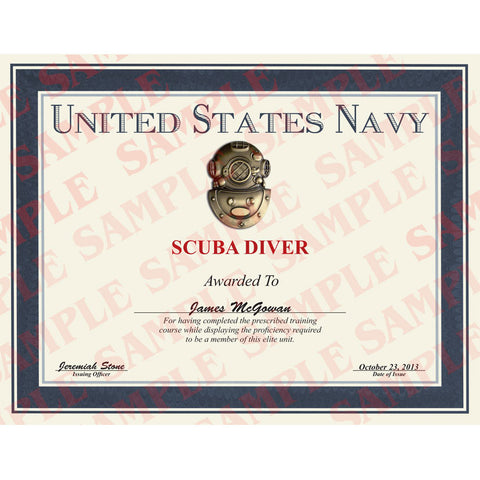 US Navy Scuba Diver Certificate
US Navy Scuba Diver Certificate

The US Navy Scuba Diver Certificate is a great document to have framed. The perfect item to display proudly in your home or office.

Measures 8.5" x 11"
This certificate is offered for lawful use by customers whose original certificate has been lost or stolen. Customers agree to observe all state and federal laws.

Please Note: The certificate does not have the word sample printed on it in any place.
---