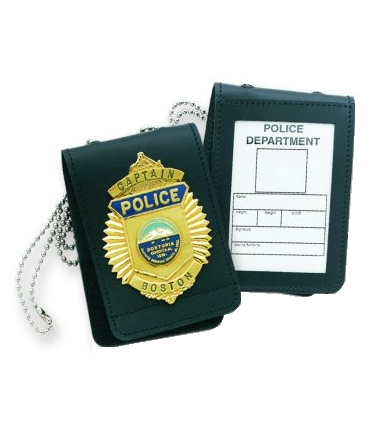 Universal Badge & ID Neck Chain Holder w/ Chain (Works on Belts also)
Universal Badge & ID Neck Chain Holder w/ 30" Chain and Velcro Closure 
Designed to wear around your neck, belt or in your pocket. Unique pocket to store a chain. Chain can be easily deployed to hang around your neck.
ID Window Size: 3 3/4" x 4 1/2" 
This Badge holder accepts Wallet Clip or Pin & Safety attachments
*Badge and ID card not included.
---